Toutourisme
Created for and by dog lovers
► Quesako? A concept that is aimed at pet owners, especially dogs.
Friendly, original and timeless, the idea of ​​Toutourisme was proposed for the first time by the Tourist Office of Troyes in July 2007.
In 2011, the House of Tourism Gap becomes labeled and is thus the 3rd Tourist Office has join the Club du Toutourisme. Since 2014, our structure has been elected to the Presidency of the Club.
The guarantee of being not only welcomed in the offices of the Tourist Office (a water bowl is made available), but also to be informed about all the possibilities that the city and its surroundings offer for the holidays with your doggies.
Come visit us with your companion (s)! A welcome pack will be given to you, with our welcome guide "Toutourisme", as well as many other surprises! In our guidebook: ideas for activities, accommodation and also practical information.
This concept is also a way to raise awareness of a perfect cohabitation between tourists and city dwellers, especially in terms of urban cleanliness but also to raise awareness about abandonment still too many during holidays.
---
Your four-legged companions will love it!
On the way to the holidays, on the weekend or even on a trip with your doggie? Don't forget to visit the Offices of the Toutourisme network.
The Tourist Offices of Argonne en Ardenne (08), Sedan-Charleville (08), Troyes La Champagne (10), Istres (13), Lisieux Normandie (14), Coutances Tourisme (50), Lac du Der (51), Reims (51), Longwy (54), Coeur de Lorraine (55), Berck-sur-Mer (62), Thonon les Bains (74), Terroir de Caux (76), Marne et Gondoire (77), OT Terres et Merveilles (80), Fort Mahon Plage (80), Destination Les Sables d'Olonne (85), La Tranche sur Mer (85), Destination Vendée Grand Littoral (85), Bologne Billancourt (92) et Gap Tallard Vallées (05) will be happy to welcome you!
Find us on social networks:
Facebook: Toutourisme France
Instagram: #toutourismefrance
and on the site toutourismefrance.jimdo

Canispaces of the city of Gap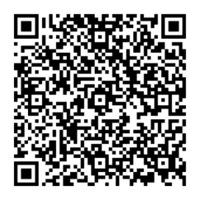 Thanks to this picto present on the site - find our advice for the perfect holidays according to the different headings. Do not hesitate to download the guide of the Toutourisme!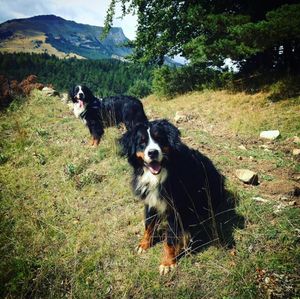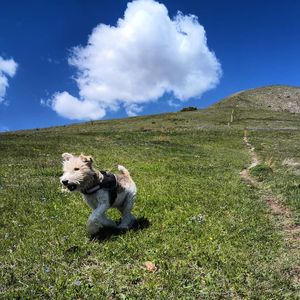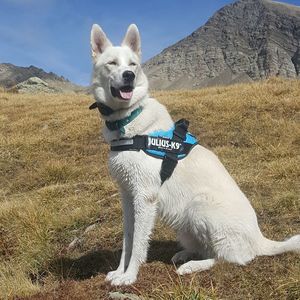 Our partners labelled Toutourisme