Vauban Heritage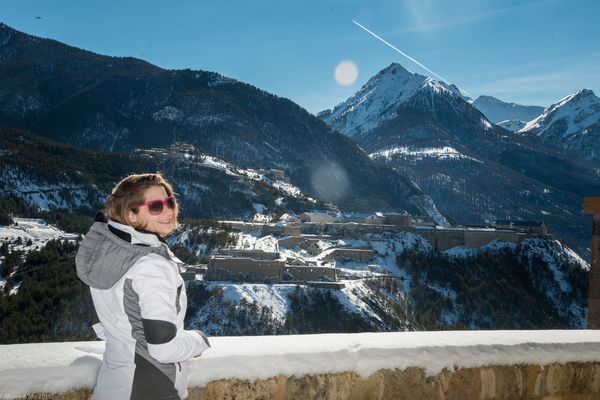 Briançon and Montdauphin, the must-sees!
Listed on the UNESCO World Heritage List since 2008 alongside the other eleven sites of the Vauban major sites network, Briançon and Mont-Dauphin are archetypes of the military architecture of Sébastien Le Prestre de Vauban. It was following the incursion of the Duke of Savoy and his troops in 1692 that the Commissioner General of the fortifications of France suggested the improvement of the defensive systems of these border sites.
Since then, Briançon and Mont-Dauphin both overlook the valleys of the Durance and Guil, imposing and austere, and are an excellent example of a bastioned enclosure adapted to a steep site.
As an indication: a 45-minute drive to Mont-Dauphin from Gap, and about 1h30 to Briançon.
A brief history of Mont-Dauphin:
An instrument of deterrence.
Following the raid carried out in 1692 by Victor-Amédée II, Vauban proposed to improve the defence of the Alps border. The square is named Mont-Dauphin in honour of the king's son, the Great Dolphin. Completed in the 19th century, it will never be besieged. In 1713, the Italian border moved away, taking away any strategic dimension. The only weapon to be deplored in three centuries was the bombing of a wing of the arsenal during the Second World War.
A brief history of Briançon:
A unique mountain fortification site.
Occupying a strategic position at an altitude of 1326 metres, the upper town of Briançon is perched on a rocky peak. Surrounded by ramparts designed by Vauban, it is itself crowned by high forts, making it impregnable.
This majestic and imposing site makes it possible to understand the genius of adaptation shown by the famous military engineer of Louis XIV.
Although a significant portion of these works were carried out after his death, they were carried out according to his principles until 1734. Seven structures located in the municipality have had the privilege of obtaining this recognition with regard to their authenticity, state of conservation, representativeness and enhancement policy. The urban enclosure and the intramural facilities: the collegiate church, the Place d'Armes and the two powder magazines.
This complex, designed by Vauban during his visits to Briançon in 1692 and 1700, was built to improve the city's defence following the incursions of the Duke of Savoy.
Vauban, war engineer and visionary. Sébastien Le Prestre, Marquis de Vauban (1633-1707), was General Commissioner of Louis XIV's fortifications. He is the craftsman of the king's "meadow", protecting the kingdom from a double line of fortifications along the borders. He is responsible for the construction or improvement of more than 300 strongholds, but also for numerous memoirs on France's domestic and foreign policy.