Hoogalpiene smaken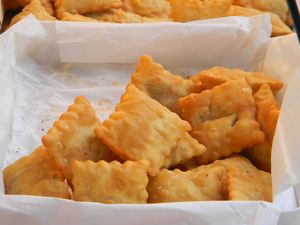 Ingredients :
For the dough: 1kg of flour, 250g of fat (butter + oil), 3 eggs, ¼ L of water, salt
For the stuffing: 150g of leeks or 1 onion, 1.5kg of potatoes, grated gruyère, 1 St Marcellin, sour cream, salt and pepper.
Cook the peeled potatoes in salted water. Fry leeks or onions finely chopped in butter in a frying pan. Knead for a long time. Put the flour in a fountain, add the eggs, fat, salt.
Purée the potatoes, then add the leeks, cooking material, grated gruyère, sour cream, St Marcellin, salt and pepper.
Break the dough, roll it out. Place stuffing balls (1 teaspoon) on half of the dough, spaced a few centimetres apart. Fold the dough down, detail the turtles with a roller. Weld the edges well.
Cook for 5 to 10 minutes on deep frying.
To be enjoyed with local raw ham, Champsaur ravioli and a good green salad!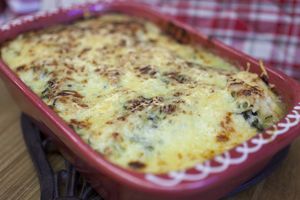 L'oreille d'âne is a gratin made with fresh pasta, béchamel, wild spinach and grated cheese.
Ingredients :
Pre-cooked lasagna, fresh spinach or chard green (about 800 g), 1 onion, sour cream, very light béchamel sauce, gruyère, salt.
Realization of donkey ears
Mix part of the béchamel sauce with the spinach
In a gratin dish put a first layer of béchamel sauce, then spinach, then fresh pasta and finally a layer of grated cheese
Perform the operation several times until the dish is filled
Put the gratin dish in the oven for 20 minutes at 220°C
This traditional Valgaudemar dish takes its name from the shape of the wild spinach leaf used to prepare it. Indeed, once it has reached maturity it looks like.... a donkey's ear!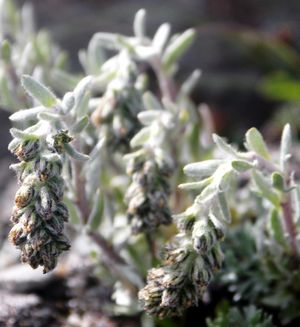 Don't you know the genepi? You probably tasted it as a digestive after a good meal in the resort! But before being transformed into liqueur, genepi is above all a plant that belongs to the Armoises family, which can be found mainly on the alpine and Savoyard peaks, between 2000 and 3000 metres above sea level. Its perilous harvesting is subject to a restriction or even a ban depending on the sector, but does not stop those who are passionate about hiking!