Tallard's heritage
Attention: closing for work*
The castle from the 14th - 16th century listed as a historic monument since 1969. Its first stones were erected by the Knights of Saint John of Jerusalem (order of Malta) 800 years ago. After having been the property of various seigniorial families, it is bought by the town hall of Tallard in 1957 to the descendants of the Clermont-Tonnerre family.
Since then, it enjoys a progressive restoration.
Guided tours, concerts, exhibitions, nocturnal lighting and medieval shows take place in a medieval setting.
An orientation table has been installed on the esplanade of the castle.
Discover the Garenne Park at the entrance of the castle, where the majestic trees are witnesses to the passing of time.
* Since summer 2017, temporary but necessary closure of the castle of Tallard, time for a major campaign of restoration work and development of the monument, which should last two years. With the support of the Regional Directorate of Cultural Affairs (DRAC), the municipality works on the enhancement and cultural diversification of its historical heritage. One-off site visits are offered depending on the interest of the different stages, while respecting the security requirements and the deadlines for completion.
A newsletter is proposed by the communication department of the municipality to follow the news of this operation: service.comm@ville-tallard.fr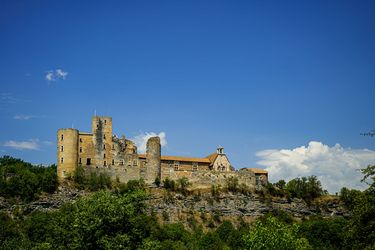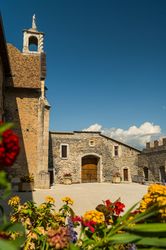 The medieval village of Tallard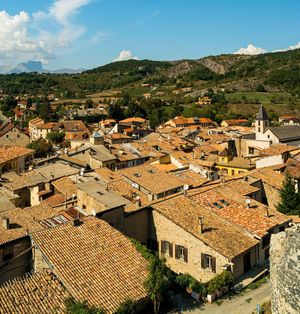 Tallard is quoted for the first time in the texts of the seventh century. The old town was located on the hill above the village of Lettret, still called today "Old Town". It is in the tenth century that the inhabitants come to settle their village in the valley when the princes of Orange become owners of the lands of Tallard and protectors of tallardiens.
Surrounded by ramparts and moats until the seventeenth century, the city has a hospital held by religious, a central street where the majority of shops and many homes.
Today, with the exception of the moat, traces of the past are still clearly visible in the historic center.
Come to discover this typical architecture as well as the classified buildings of the village center, such as the Saint Gregory church classified as a historical monument.
With its alpine landscapes and Mediterranean sunshine, the result is unmatched: 330 days of flight a year, summer and winter!
From its earliest days, around 1937, the Tallard aerodrome has grown steadily, with about 60,000 aerial movements per year and 80,000 parachute jumps.
The aerodrome is the first European platform for aerial recreation thanks to its exceptional aerology that allows all light air disciplines to mix with air, helicopter, parachuting, microlight, glider, hot air balloon, paramotor, paragliding ...
Recognized unanimously by all the pilots and champions and only a few swings of the Mediterranean, Gap-Tallard is a place of unique flight in the world.
Discover our air sports providers.